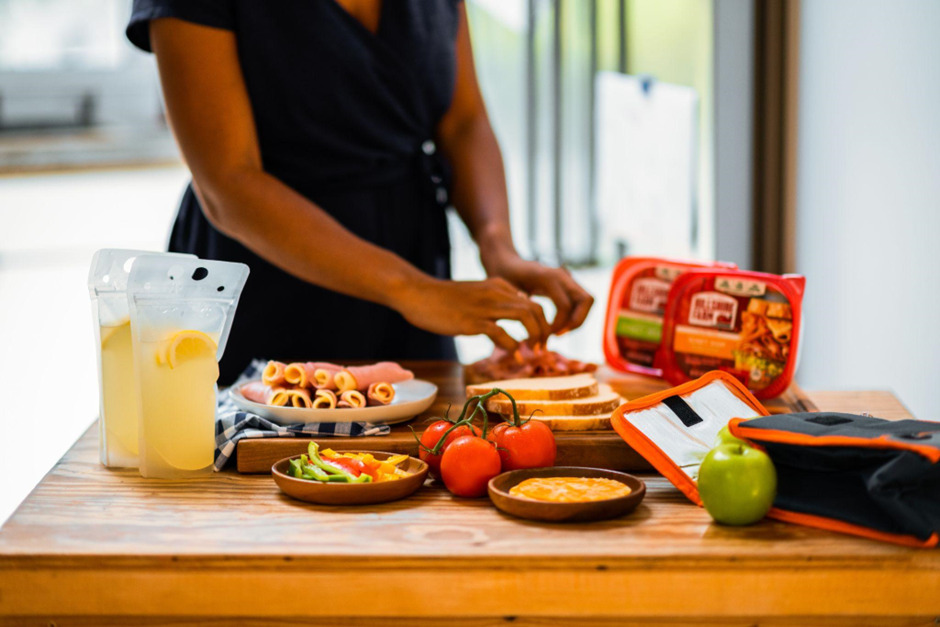 Image via: Unsplash
Why take the joy out of holiday travels by spending all of your time cooking and cleaning up? With a little planning, you can eat healthy, affordable meals prepared just the way you like them from the comfort of your own home away from home.
This article will give you some tips on how to make the most of your caravan kitchen with the least amount of fuss.
TIPS
With the pandemic behind us, more seniors are getting out and about and self-drive caravan holidays are a popular option. But, just because you are on the road, you don't need to sacrifice the enjoyment of preparing and eating your favourite meals. It's just going to take a little extra planning.
· Plan your meals in advance. Whether on a weekend excursion, or spending your retirement travelling around the country, planning meals ahead of time is a must.
· When making your shopping list, be sure to include all ingredients for the meals you plan to prepare. This includes the spices, condiments, etc. There might not be a convenience store nearby.
· Plan simple and healthy meals that require short preparation time. A caravan kitchen is generally not conducive to a multiple course meal.
· Keep in mind the counter space and the utensils you will need to prepare each meal. Caravans tend to have a limited amount of storage space.
· Individually bag and season/marinate the portions you need for each meal. This is especially helpful with meat. Use a zip-locked bag and squash it as flat as possible to maximize your refrigerator/freezer space. Better yet, research cryovacing your food. It's a great way to keep your food fresher for longer.
· Chop fresh vegetables for stir-fries or salads and bag individually.
· Keep in mind any health/dental issues that you take for granted when cooking at home.
This is a great time to exercise your creativity in minimalism and your kitchen is the best place to start.
· Cooking utensils can be multi-functional. You don't need duplicates and you don't need all the utensils you might use at home.
· Substitute ingredients that you can use in multiple meals. Rather than buying a food or spice that will only be used in one meal, try swapping to something that you will use in multiple meals. (Example: yogurt instead of sour cream).
· Just how many cooking/serving bowls and pots and skillets will you need? If you serve food directly onto the plates, you won't need platters. If you make salads into individual bowls, you won't need serving bowls. See where we're going here?
· Bowls and plates with lids are a great idea. Not only can you serve and eat out of them, but you can also store your leftover meal! Let's face it, a caravan is no place for your heirloom china.
· A microwave is a great addition to a caravan, but an air fryer/toaster oven can replace an oven, toaster, grill and microwave.
MEAL IDEAS
All of your meals don't have to be quick and easy, but the sooner you prepare and wash up after a meal, the sooner you can relax and make the most of your holiday.
Here we look at some meal ideas that are not only quick and easy, but tasty and nutritious as well. And you can be creative and mix up the leftovers for a different meal!
· Bacon and eggs can be a meal any time of day. Combine them with fried potatoes, onion, cheese and anything else in the refrigerator to make an omelet or sandwich for a protein-rich, quick and easy meal.
· Soup – whether canned or homemade makes a nutritious and easy lunch or dinner. Use leftover meat and vegetables, or simply simmer fresh veg and some pasta in packaged broth for a quick and homemade minestrone.
· Stir fry – fry up some meat (if desired), vegetables that you chopped and prepared earlier, add a little sauce of your choice and serve it over rice for a meal with no fuss and very little clean-up.
· BBQ – Celebrate the great Aussie tradition with hot dogs and hamburgers – grilled or fried, these favourites can be paired with a bag of potato chips or some homemade potato salad or coleslaw. And the topping possibilities are endless! And don't forget the marshmallows to roast for dessert!
· Frozen dinners or pizza – for those longer days on the road when you're just are too tired to cook, it's good to have a few frozen food options available.
· Tacos – simply fry up either mince or chicken (or use leftovers!), spoon it into a taco shell and top it off with some of that leftover salad and some cheese. If you have leftover fillings, they can be served with wraps for a quick lunch tomorrow!
Whether you are traveling around the country as a "grey nomad" or just off on a shorter holiday, using these tips will hopefully make your trip hassle-free and your meals as nutritious and tasty as if you had made them at home.