Darjeeling is a town in Northeast India most famous for its tea and gorgeous views of the Himalayan mountain range. Although small, this town is full of spots to see, food to try, and nature to explore, as well as Tibetan culture. During the colonial period and until the mid-20th century, this was the economic and political center for the British where they came during summer to escape the hot Indian weather.
Temples, monasteries, traditional and modern restaurants, shopping centers, an abundance of landmarks, and trekking opportunities are among some of its adventures. To meet the extraordinary Darjeeling, here are suggestions of the best things to do in this West Bengal town.
1. Enjoy the world's finest tea
With around 90 tea gardens, Darjeeling serves and produces one of the finest teas in the world. This is a long-standing reputation of the town, dating back to the first decades of the 19th century when the first tea plantation was established. Tourists can visit plantations, tour their gardens, and even stay at their accommodations, as well as learn about tea production at factories.
Happy Valley Tea Estate is the most popular plantation for touring with its 440 acres and lavish gardens where you can wander off to take pictures. If you want to see how green, black, and white teas are made, you should visit the estate from March to November when the factory is in operation.
2.    Learn about Tibetan history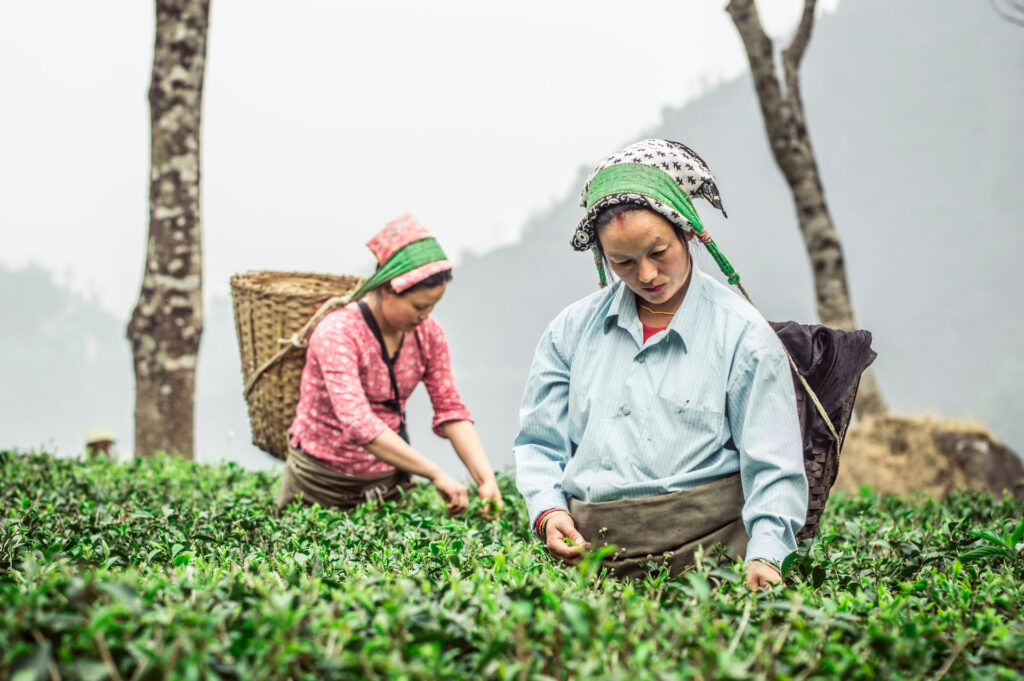 The Himalayan Tibet Museum was opened in 2015 and displays the history of Tibetan people in the Himalayan region. Artifacts in the museum donated by the Dalai Lama and other Lamas are colorfully exhibited and curated by a non-profit organization.
If you are interested in Tibetan culture, you can stop by the Darjeeling markets around Chowrasta Square and buy some of the antiques and artifacts. The Tibetan Refugee Self-Help Centre is free and hosts exhibitions about the escape of Tibetan people to India. Painting, weaving, and woodwork workshops create beautiful handcraft pieces you can in the Center's showroom or make donations.
3. Participate in volunteer work
The sad side of India is that 75% of its population lives in poverty, with children being hit the hardest. If you want to be part of the solution and help Darjeeling, you can apply to teach English abroad and volunteer at the local kindergartens and schools. You can also teach other subjects, like geography, math, and history, depending on your knowledge.
Those not good at teaching can paint murals in classrooms, help with landscaping and gardening, or work on renovation tasks, like repairing walls. The Darjeeling community will appreciate even the smallest support, so don't hesitate to put your skills to good use.
4. Try local cuisine
Although part of India, local cuisine in Darjeeling makes you choose between Tibetan and Indian cuisine. This makes this town a wonderful spot to try different tastes than you are used to encountering in other parts of India. The most famous Tibetan dishes here are momos — steamed dumplings filled with yak, chicken, or goat meat, and thenthuk soup flattened wheat noodles with meat and vegetable broth.
Street food in Darjeeling is delicious and cheaper than the restaurants, and besides Tibetan, you can try Naga, Bengali, and Nepali cuisine. If you are a vegetarian, you will easily find what to eat among meatless options of the famous dishes that are equally tasty and savory.
5. Spend a day or two in the Singalila National Park
The Singalila National Park is home to one of the most trekked trails — the Singalila Ridge Trek. It will take you close to the Nepali border and as high as 3,630 meters, so you may need preparations before heading down this route. Also, keep in mind that trekking Singalila Ridge can last over five days, but you will see some otherworldly views, like four of the highest peaks in the world.
The best time to trek is October to November, and April to May outside of monsoon season, although you may experience occasional bad weather. The trekking expeditions are led by experienced local guides who know the area and will make sure you finish the trek safely.
6. Take in the view of Mount Kanchenjunga
Hopping on the Toy Train is one way to soak in the Himalayan scenery that will take you through Ghum, Batasia Loop, Siliguri, and the Railway Museum. Moreover, you can choose between a diesel train and a steam locomotive, the latter being more popular and slower. But if you are not a fan of train rides no matter how first-class they can get, there is another way to marvel at the beautiful Himalayan mountains.
Tiger Hill is the most visited spot in Darjeeling where people come to watch the third-highest peak in the world, Mount Kanchenjunga. Get up early in the morning while it's still dark, take a taxi to Tiger Hill, and wait for the sun to come out over the snow-capped peaks. While fog may ruin the view at times, the biggest chance to catch this majestic view is from October to December and March to April.
The bottom line
These may be among the best things to do to discover extraordinary Darjeeling, but once you get there you will find much more. Natural beauty and cultural heritage make this small Indian town perfect to relax, get outside your comfort zone, and experience unique adventures.
Apart from this, if you are interested to know more about Travel During Your Vacation then visit our Travel category