Introduction
Welcome to the ultimate guide to skin care, where we delve into the art and science of nurturing your skin to its healthiest and most radiant state. In this comprehensive article, we'll cover everything you need to know about skin care, from the basics to advanced techniques. Whether you're a skincare novice or an enthusiast, there's something here for you. So, let's dive into the world of skin care and discover the secrets to a glowing complexion.
Skin Care Essentials
In this section, we'll discuss the fundamental aspects of a good skincare routine that forms the foundation of healthy skin.
Cleansing: The First Step
Effective cleansing is the cornerstone of any skincare regimen. Using a gentle cleanser suited to your skin type helps remove dirt, oil, and impurities, preventing breakouts and dullness.
Moisturizing: Hydration Is Key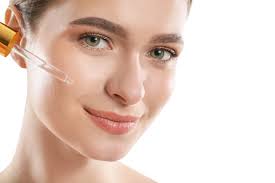 Proper hydration is essential for soft, supple skin. Applying a moisturizer daily keeps your skin's moisture barrier intact, preventing dryness and premature aging.
Sun Protection: Shield Your Skin
Sunscreen is non-negotiable. Protect your skin from harmful UV rays to prevent sunburn, skin cancer, and premature aging. Always choose SPF based on your skin type and sun exposure.
The Role of Diet in Skin Care
Your diet plays a significant role in your skin's health. Incorporate skin-friendly foods rich in antioxidants, such as berries, spinach, and nuts, to promote a youthful complexion.
Skin Care Myths Debunked
Let's debunk some common skin care myths to help you make informed choices.
Myth: Expensive Products Are Always Better
Fact: Price doesn't always equate to effectiveness. Many affordable skincare products offer excellent results. Focus on ingredients rather than the brand.
Myth: Oily Skin Doesn't Need Moisturizing
Fact: All skin types, including oily skin, benefit from moisturizing. Opt for oil-free or lightweight moisturizers to avoid clogging pores.
Myth: Exfoliate Daily for Smooth Skin
Fact: Over-exfoliating can damage your skin's protective barrier. Limit exfoliation to 2-3 times a week for a healthy glow.
The Importance of Skin Types
Understanding your skin type is crucial for tailoring your skincare routine. There are four main skin types: oily, dry, combination, and sensitive.
Skin Care Routine for Different Skin Types
Let's explore the ideal skincare routine for each skin type:
Oily Skin
Cleanser: Gel-based or foaming
Toner: Alcohol-free
Moisturizer: Oil-free, gel-based
Treatment: Salicylic acid for acne-prone areas
Sunscreen: Non-comedogenic, SPF 30+
Dry Skin
Cleanser: Cream-based or hydrating
Toner: Hydrating or rosewater-based
Moisturizer: Rich, emollient cream
Treatment: Hyaluronic acid for hydration
Sunscreen: Moisturizing, SPF 30+
Combination Skin
Cleanser: Gel-based or mild
Toner: Balancing
Moisturizer: Lightweight, non-comedogenic
Treatment: Spot treatment as needed
Sunscreen: Broad-spectrum, SPF 30+
Sensitive Skin
Cleanser: Fragrance-free, gentle
Toner: Alcohol-free, soothing
Moisturizer: Hypoallergenic, fragrance-free
Treatment: Avoid harsh treatments
Sunscreen: Mineral-based, SPF 30+
Skin Care Tips for All Ages
No matter your age, taking care of your skin is vital. Here are age-specific tips:
In Your 20s
Focus on prevention.
Establish a consistent routine.
Wear sunscreen daily.
In Your 30s
Add antioxidants to your routine.
Consider retinol for fine lines.
Prioritize hydration.
In Your 40s and Beyond
Invest in anti-aging products.
Regularly visit a dermatologist.
Maintain a healthy lifestyle.
FAQs
How often should I exfoliate my skin?
Exfoliate 2-3 times a week, depending on your skin type.
Can I skip sunscreen on cloudy days?
No, UV rays penetrate clouds, so sunscreen is necessary year-round.
What's the best way to treat acne-prone skin?
Consult a dermatologist for personalized advice and treatment options.
Is natural skincare better than commercial products?
Not necessarily. Effective skincare depends on ingredients, not the source.
Can I use the same products year-round?
Adjust your skincare routine with the changing seasons to address varying needs.
Can I apply makeup right after skincare?
Allow your skincare products to absorb for a few minutes before applying makeup for better results.
Conclusion
Congratulations! You've completed the journey through the world of skin care. By following the tips, debunking myths, and understanding your skin type, you're well-equipped to embark on a skincare routine that suits you best. Remember, healthy, glowing skin is within reach with the right knowledge and commitment.